1F Museum Plaza
The Museum Plaza is a comfortable space to welcome visitors. It comprises a free exhibition area and a paid exhibition area.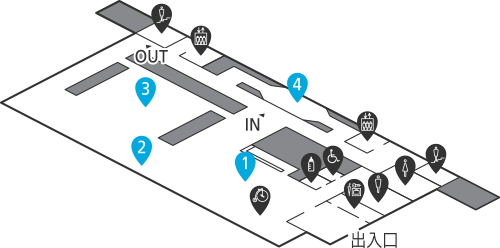 Entrance Hall
Gallery
Museum Square
History Theater
Entrance Hall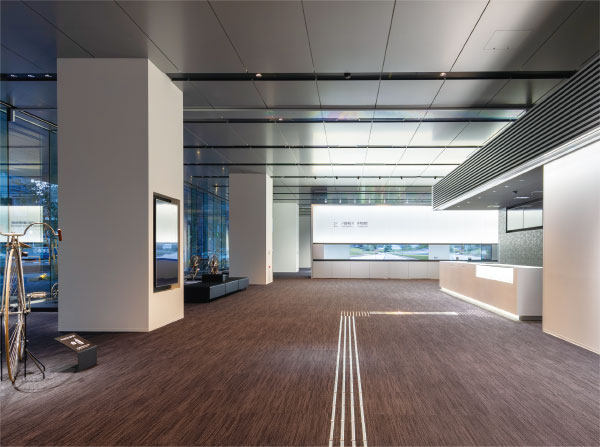 An exhibition is held to introduce unique bicycles and the relationship between Sakai and bicycles.
History Theater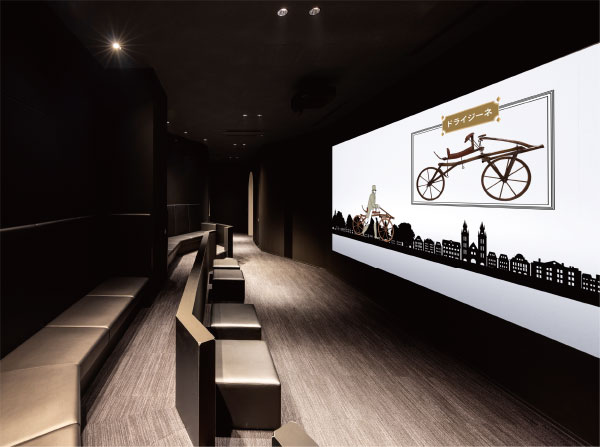 The theater screens "The Birth and Development of the Bicycle" to introduce the history of the bicycle.